The freedom of choice – more details on the Users module v.0.47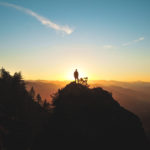 The development of KWHotel 0.47 is proceeding steadily towards the great final. Today we would like to shed you some more light on one of the most important improvements over the exisitng 0.46 release – the Users module.
The new version of the Users module gives you much flexibility in regards to creating different privilege levels. Below you will find the list presenting some of options that are already incorporated to KWHotel 0.47 update.
MAJOR CHANGES
Introduction of the role management button – it allows you to create new types of users (such as Manager, Housekeeping Staff or anything you wish) as well as manage their exact privileges
Splitting the level of permissions between reports and the rest of the program – for instance, now you can determine the range of data and types of reports each user can access and generate
Each user can either edit or just view the given module / option
Grand modification of the interface – the placement of all buttons and their appearance has been rearranged for a more intuitive experience
EXEMPLARY PRIVILEGES
Display / do not display the chosen module in the program (i.e. the Rate Plans module)
Determine, until when can the given user modify the fiscal document (always, up to 24 hours, never)
Determine how much can the given user modify in the reservation screen (price, date, rooms, payments, meals, products, number of people)
Prevent users from deleting documents and reservations
Allow users to set the housekeeping dates and include comments
Determine access to every single report in the program