Manage your Point of Sale stations with our new integration!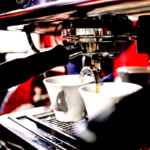 The synchronization with POSbistro is complete! If you are running a restaurant or other Point of Sale in your facility, this option is for you!
POSbistro is a mobile software for restaurants and catering. It works on PC's, Android devices – tablets, SmartTVs and smartwatches.
It is used in over hundred restaurants in Europe.
What are the advantages of having those 2 systems connected?
+ Save time. Assign charges to your hotel guest`s billing with just one click
+ Streamline the communication. Quickly exchange information between your Point of Sale stations
+ Centralize work and management. Manage all stations using one POS software. Access the data in real time from multiple and various devices
+ Gain bigger revenue. Better communication means better effectiveness
+ Stay mobile and independent carrying POSbistro on your Android device
+ Unify your accounting by performing the whole billing in your PMS software
+ Know your Customer! POSbistro accumulates all your customers data, letting you create their profiles and identify them when they visit your restaurant
How does the KWHotel <-> POSbistro integration work?
Whenever a guest starts occupying a room in KWHotel, information about this reservation is transferred to POSbistro. POSbistro opens a new billing account for your guest and allows to charge him with services and products. This information is sent back to KWHotel and automatically included in the reservation total. This allows you to invoice your guest during the last day of stay. Therefore he will pay for both accommodation and extra services.
How much does it cost?
KWHotel and POSbistro are considered to be one of the most affordable programs in the hotel industry.
Synchronization fee on KWHotel side is an one-time payment of 219 EUR. The cost of POSbistro fee is negotiated directly with the provider.
I like it! How can I sign up?
Synchronization with POSbistro can be purchased by contacting us at support@kwhotel.com.
BONUS!
To celebrate the integration, from 12.05.2017 to 30.06.2017, upon purchasing the POSbistro synchronization module, you can choose from one of the following bonuses:
1. Two hours of free implementation training, performed by the technicial support of POSbistro, via videochat. During that training you may ask questions about the POSbistro`s functionality and workflow. Outside the promotion, this training course if worth over 120 EUR + tax.
2. One month of POSbistro license free of charge
3. Three months of using the Kekemeke app free of charge. Afterwards, the price for the app is +49 PLN net/month, added to the package or the service can be switched off.
When ordering the POSbistro synchronization via support@kwhotel.com, please write us which bonus did you choose.