Hotel discount policy – how it can boost your direct sales?
19.05.2021
Julia Armatys
,
KWHotel Support Team Manager
You will read this article in 4 minutes.
Hotel discount policy has always played an important part in the hospitality industry. Don't even get me started on how often I used discounts to calm down an angry client at the reception desk. However, discounts are not just a safety measure. A properly crafted hotel discount policy can also greatly increase your sales. Are you wondering how to achieve that? Or perhaps you are looking for inspiration? In this case, feel free to read the first entry in my newest series.



Do guests often ask about hotel discounts?
When are you most likely to hear the iconic discount question?
First of all, when the guest has a problem with something in the hotel – e.g. slow WiFi connection, a room that doesn't meet his expectations, etc.
Classic, right? The second case, however, is more interesting.
The real potential of hotel discount policy is unleashed when the customer makes a reservation and looks for the best possible offer First, you should definitely check which customers ask you about discounts and where they have found your offer. Based on that, you can prepare discount programs for different groups of customers. To make this process easier, first define the type of your facility (e.g. city, holiday resort, workers hotel, etc.) and also define the timeframe of your low and high seasons. In KWHotel, you can also generate a "Reservation source" report to see which channel brings you the most revenue.
The above information will also allow you to properly target your ads on Facebook or Google Ads. Additionally, you can use the assistance of artificial intelligence.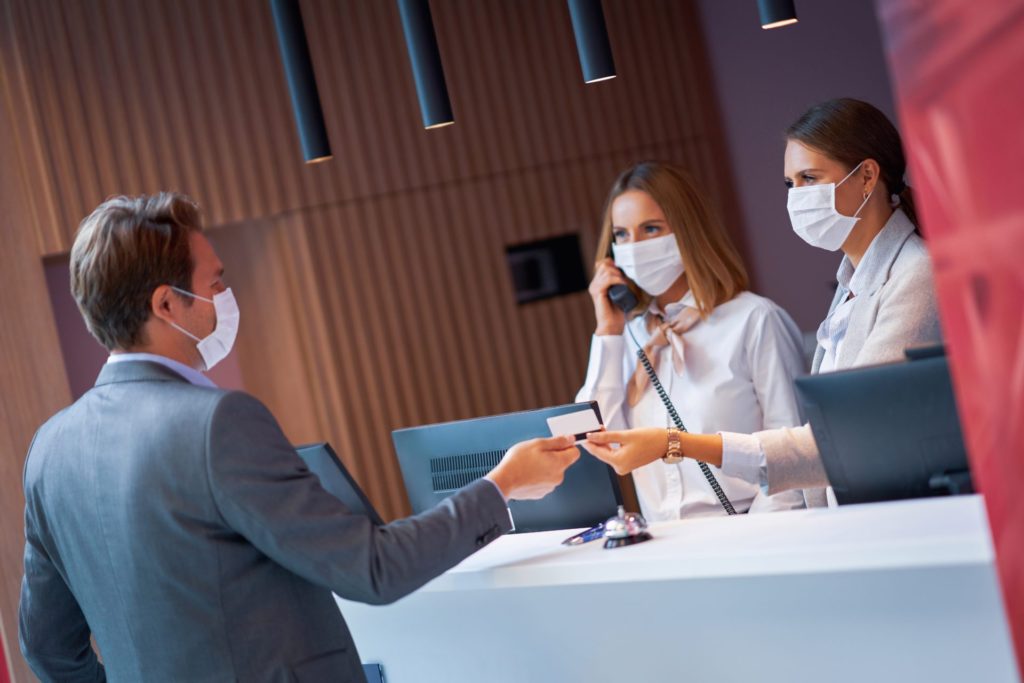 What types of discounts can we think of?
Below, I will give you some examples of hotel discounts.
✔️ Timed – for a given period of time or on certain days.
✔️ Group – when the booking includes, for example, 3 rooms.
✔️ Loyalty – based on the guest's attachment to your property. We often use it in loyalty systems. This discount makes a big difference if your hotel has many returning guests.
✔️ Seasonal.
✔️ Occasional – depends on the event, e.g. the Jewish festival in Cracow.
✔️ Depending on the length of stay – e.g. over 3 days.
✔️ Depending on the number of purchased services or when purchasing a specific service.
✔️ Situational – often given to the client when he is dissatisfied with something. It could also be a free lunch or drink.



How to make discounts a tool to increase sales in the facility?
Look. Once you get to know your target audience, it's worth considering if you want to reach another niche. For example, if your clients so far have been mainly business guests, but the pandemic has significantly reduced revenues from this channel, you can go with some family advertising. You can also try to reactivate the business channel by signing contracts with companies and corporations, so they send their employees to you for discounted prices.
We will discuss it on a specific example.
Let's imagine you're running a city hotel. Our season is mainly defined by the so-called "city breaks" – the leisure trips of guests in the periods March-June and September-November. We know that our target group at this time are young people (20-40 years old) and seniors (mainly from abroad).
In the off-season months, we are mainly visited by business clients. How can your hotel discount policy look like?
If we want to create discount plans for 2022, we can set up discount offers for families going to the city during the low season. Think why your hotel is a great place to stay for the whole family and include that in your discount offer. This can be, for example, a package for families "Accommodation + ticket to the water park" or a discount for families above 3 members, etc.
Second example. Imagine being an owner of a business hotel. You receive reservations mainly for Wednesdays and Thursdays. Furthermore, you suffer from low occupancy on weekends and Mondays. During these bad days, we can set hotel discounts for business clients. Try sending notes to companies and advertise on social media. Many companies are looking for similar discounts.
Additionally, around weekends, when the occupancy rate is lower, you can prepare an advertising campaign for families or couples going for weekend rest.
Please note that I'm strongly against having a fixed discount. Giving everyone a 20% discount is simply not optimal and will not maximize your profit.
You can also grant discounts when you want to increase the average length of stay. By setting a discount for stays, e.g. over three nights, you can fill the gaps during the week in business hotels, where traffic takes place on certain days (e.g. from Wednesday to Thursday)



How hotel location impacts the discount policy?
Both hotel discount policy and loyalty programs are most effective when we adjust them to the needs of customers. No wonder that these needs change depending on our location. However, I will discuss this in more detail in the next article. See you soon!