Starline is a company based in Cracow, operating on the market since 2013. In cooperation with KajWare, we provide KWHotel products and services in more than 140 countries and 21 languages accross the entire world.
We are passionate about enhancing our system further, to fulfill and exceed the needs of our clients! Our Team consists of qualified staff, allowing a swift software development and top quality customer service.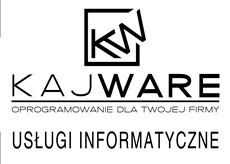 Kajware is a company active on the market since 2009. We provide a wide range of IT solutions, based on a long term experience of our programmers. Thanks to a highly qualified staff we achieve a top quality of services. The flaghsip brand of Kajware is KWHotel, including its` complimentary products and services.
Kajetan Woyciechowski
IT Project Manager
Anna Lech
Business Development Manager
Artur Popielarczyk
Web Developer
Krzysztof Pęcek
Web Developer
Kamil Habrzyk
Web Developer
Ivan Sirotyuk
Software Developer
Krzysztof Jończyk
Software Developer
Mariusz Luzar
Customer Support Manager
Karolina Rubacha
Customer Support Specialist (English speaker)
Milena Cieślak
Customer Support Specialist (Polish speaker)
Pavlos Apostolakis
Customer Support Specialist (Greek speaker)
Marek Szaniawski
Customer Support Specialist (Polish speaker)