A powerful hotel management software!
You can use it on a single workstation.
You have access to all modules and functions.
You can constantly improve your work by downloading free updates.
You may further customize it to suit your needs.
You can ask for help whenever you need it.
KWHotel Standard - single computer version
KWHotel Standard is a powerful hotel management software dedicated to small and medium accommodation facilities. It has all available modules and features as well as an access to frequent updates and professional technical support.
KWHotel Standard is designed for Windows based computers.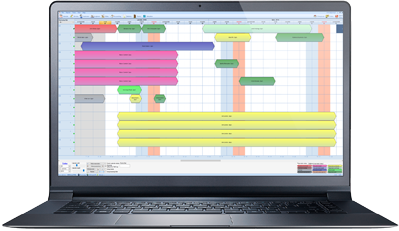 Product features
See for yourself what makes our software special
Pricing for KWHotel Standard Package
Take a look and see how beneficial can it be for your hotel
| Number of rooms / hostel beds | Monthly price |
| --- | --- |
| up to 10 rooms | 6€ |
| Up to 16 rooms | 9€ |
| up to 28 rooms | 13 € |
| up to 60 rooms | 18 € |
| up to 100 rooms | 25 € |
| up to 200 rooms | 31 € |
| up to 300 rooms | 39 € |
| above 300 rooms | 47 € |
Discounts:
15% for hostels (requires a license up to 28 rooms or higher)
10% for one, two or three years long license if purchased in advance
The 12-month license includes:
immediate access to all updates
quick technical support via E-mail or Skype
Prices do not unclude taxes
Enhance your KWHotel package
See how many ways can your package be extended, examples below