KWHotel 0.47 – updated list of features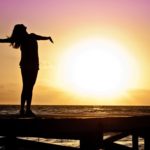 We have updated the list of features and possibilities brought to you by the upcoming KWHotel 0.47 version. If you are interested in trying the new version out, please contact us at support@kwhotel.com for further details!
New synchronizations = explosion of possibilities:
– Implemented synchronization with two revenue management systems – BookingSuite Rate Manager and YieldPlanet Price Optimizer.
No more guessing in rates planning! Now take aware decission, based on analysis of important factors (like competition prices, events, historical data and more) or put the system on auto-pilot to optimize your rates, thus income!
– Support for credit card payments; first to be deployed in the KWHotel Booking Engine and later in KWHotel itself.  It will give the possibility to your clients to pay by credit card for their package.
– Synchronization with FastBooking channel manager – simple and intuitive system to distribute your prices to most profitable channels.
– Synchronization with Point-of-Sale system "POSBistro". Now your hotel and restaurant can be billed in one system!
Brand new features:
– Long-term reservation module for easier management of such reservations
– Resource based reservations for optimized and automated allotment organizing
– Rate plan wizard so that managing rates is intuitive and simple
– Booking confirmation wizard; newly created booking confirmations can be further edited and configured to be sent automatically
– Online bookings module which shows you all reservations downloaded from Booking.com and channel managers
– Completely rebuilt Users module; new Permissions feature that allows to fully and in details manage roles of each individual program user
– Added price period wizard to the rate plans module
– Added meals wizard
Enhanced reporting and statistics:
– Implemented possibility to send automated reports and booking confirmations; they can be set up using multiple criteria
– More legible and informative layout of reports module
– New Housekeeping calendar and reports
– Improved the "Reservation – custom report"; it now contains additional fields, requested by the Users
Local language versions:
– Improved the Italian translation of the program
– Improved the English translation of the program
– Improved the Greek translation of the program
System overall efficiency:
– Optimized data exchange between workstations (KWHotel Pro); it now takes no longer than 1-2 seconds
– Redesigned interface to be more friendly and intuitive
– Added tooltips in the majority of program modules so that User is always aware what the given option does
– Significantly increased program performance
KWHotel in the cloud
We are strongly developing our cloud-based product KWHotel Web. See below what it gains with 0.47 update:
– Redesigned, mobile friendly interface
– User management module
– Customer management functionality
– Room management module
– Possibility to issue fiscal documents
– Rate management module
– Basic synchronization with Booking.com and YieldPlanet
Installation and setup:
– Rebuilt KWHotel Pro setup for much easier installation
– Facilitated the license loading and managing multiple properties on the same database
– Faster program startup
Reservations:
– Added support for reservation and customer import
– Added possibility to fully restore any deleted reservation, including its` history
Faster and safer synchronization:
– Improved the synchronization security in case of the channel manager or Booking.com synchronization
– Faster data synchronization with channel manager and Booking.com
Remaining enhancements:
– Additional logs in the program installation directory that allow you to monitor the program`s work
– Deleting each reservation will now require submitting a reason for deleting
– Added support for Closed to Arrival and Close to Departure options for higher availability flexibility
– Intelligent logging system; KWHotel will remember the last property you have logged to (in case of multiple properties on the same database)
– Improved the appearance and functionality of the registration card
– Added new options to the rate plans module for higher price flexibility
– Hotel packages can again be created with a proper rate plan configuration
– Further improvements to the Statistics module for easier data analysis
– Added search filters to the Logbook module
– Added many enhancements to the Meals module
– Added new variables to customize your invoices
– Printouts can now be modified using a simple wizard
– Added possibility to create services for multiple days
– Added settings verification to KWHotel Booking Engine
– Added new messages and tooltips to KWHotel Booking Engine
– Added possibility to assign independent documents to reservations
– Added possibility to issue one receipt to multiple reservations