How to add more rooms to your calendar?
Do you have any questions regarding KWHotel functions or development?
>>>Ask them here

One reason the calendar may not show all rooms added to the program is the number of room purchased for the license. The program will inform you, if you exceed the license's limit when you enter the "Room" tab.
To check the limit of rooms in your license open the license file with Internet Explore. The file is sent in an email with the Final Invoice.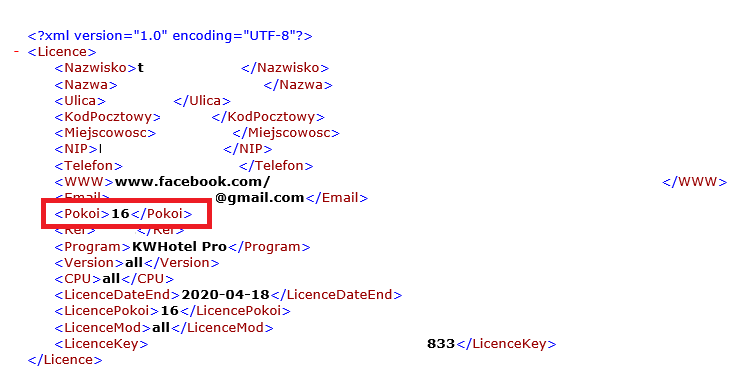 To extend the limit you will need to purchase a license with a higher number of rooms. We provide license up to 10, 16, 28, 60, 100, 100+, 200+ and 300+ rooms.
To purchase an upgraded license contact support@kwhotel.com.