Is the calendar fully readable when displaying multiple rooms at once? Can I adjust the calendar?
Do you have any questions regarding KWHotel functions or development?
>>>Ask them here

Yes, KWHotel's offer many different options which allow for easy use of the calendar and provide a clear view of the reservations.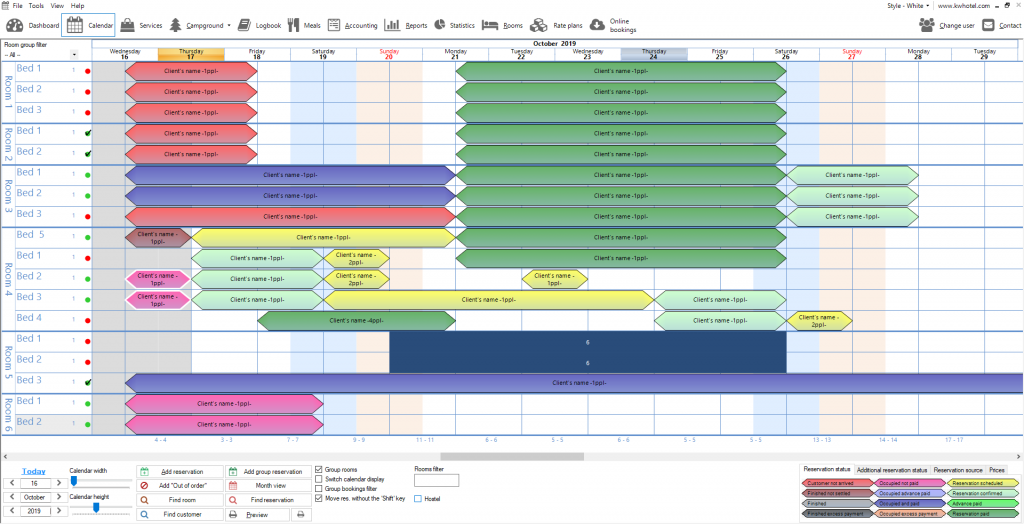 1) Information available from the calendar:
 – room list
– number of beds and extra beds
– "cleanliness" status of the room
– room and bed allotment for each day
– clients name on the reservation bar
– number of people in the reservation (optionally address, comments)
2) Reservation status allow you to colour code reservations based an selected criteria e.g date, payment, if the room is  currently occupied.
You can also enter your own customized reservation statuses.
2) The size of the column and row can be adjusted to better display reservations on the calendar.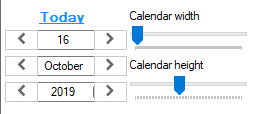 Furthermore, you can adjust the calendar display e.g. divided by room groups.