Visual identity – build it with the good quality accessories!
02.10.2019
Szymon Cyrzyk
,
KWHotel Hospitality Market Researcher
You will read this article in 3 minutes.
Visual identity is an important marketing tool, especially for the hotel industry. When providing accommodation services, hoteliers have an opportunity to build a strong image of their brand. For starters, a properly designed logo and name should create the harmony between the guest's expectations and the accomodation you provide him with. You can find more information about the name and logo design in this entry.
Attention to detail thanks to the customer path
Building brand awareness is especially effective when based on guest's emotions. This requires attention to detail at every stage of their stay. Even the simplest gesture such as a sweet welcome gift, hides the potential of preserving a positive image in the guest's head.
Hospitality requires managers and staff to carefully prepare the customer's path. PMS programs such as KWHotel, by sending booking confirmations or SMS messages, will help you in preparing the ground for the brand-guest relationship. Establishing a good relation gives you the opportunity to better understand the needs of guests. As a result, you will be able to offer services that meet their expectations.
Brand value through minimalism
Personalization of everyday products is currently done in a fashionable minimalistic style. Subdued colors and resignation from overloading the space with information is associated with professionalism and elegance.
Minimalistic style lets you easily incorporate your logo. It's often practiced by chain hotels.
Why presenting your brand on the market is so important? If customer chooses between two hotels of a similar standard, he often picks the more expensive one. Why? Because he remembers the logo and associates it with prestige!
What you should consider when personalizing accessories?
We asked Ms Katarzyna Pietrzyk-Bilewicz, who has been working with hoteliers for years, advising them on personalizing and adapting products to the needs of guests: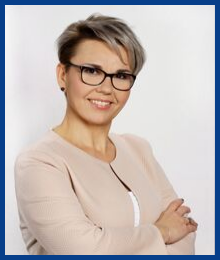 "Appearance is a very important aspect in every industry, so make sure your accessories form a coherent unity among themselves. This will distinguish them from the publicly available products. That is why, if you decide for personalization, you should also take into account their quality. It is especially crucial in case of cosmetics, which will accompany guests during the entire stay. Their content should be adequate to the appearance of the packaging.
In addition to guest feedback, criteria that are worth considering when choosing a good quality supplier are: composition, fragrance, access to a wide range of products, logo printing options (number of available colors), order processing time and access to storage space.
Self-created, branded products are an attractive marketing tool that should be approached with care – in accordance with the philosophy of minimalism. You don't want to overload your guests with information. A convenient solution is to use small disposable packaging, which guests can take with them and use at home." – Katarzyna Pietrzyk-Bilewicz Higiena Serwis
For your convenience, together with Ms Katarzyna we have created a list of products and accessories that are worth considering if you think about creating a visual identity for your hotel:




Ecology!!
It is worth ensuring that your products are of natural origin (especially when using small, disposable packaging). Environmental degradation is a real problem that developers of the largest hotel brands take into account when designing buildings. The use of ecological solutions such as cosmetics of natural origin or biodegradable containers is a good start.
Summary
Building your visual identity based on minimalism, through ecological and good-quality products, can clearly increase the positive feelings associated with your property.
Szymon Cyrzyk – KWHotel marketing assistant
Improve your relationship with guests thanks to SMS communication.