KWHotel technical support – complete guide
04.11.2020
Mariusz Luzar
,
KWHotel Team
You will read this article in 3 minutes.
KWHotel is a property management software that has been present on the global market for over 10 years. Countless functionality updates and a constantly growing library of new extensions provide hoteliers with outstanding flexibility.
However, this has a certain "side effect" – the increasing number of possibilities means that discovering the most optimal solutions on your own may require a considerable amount of time.
That's why this mini-guide was created. In a moment you will learn 5 effective ways to better understand KWHotel so it becomes a real command centre for your accommodation facility.

For your convenience I have divided them into 3 categories:
Do it yourself – where can you seek knowledge about KWHotel?
Do it with us – how can you arrange a consultation or training with our expert and together improve your facility's workflow?
We'll do it for you – how to commission our technicians to configure your program?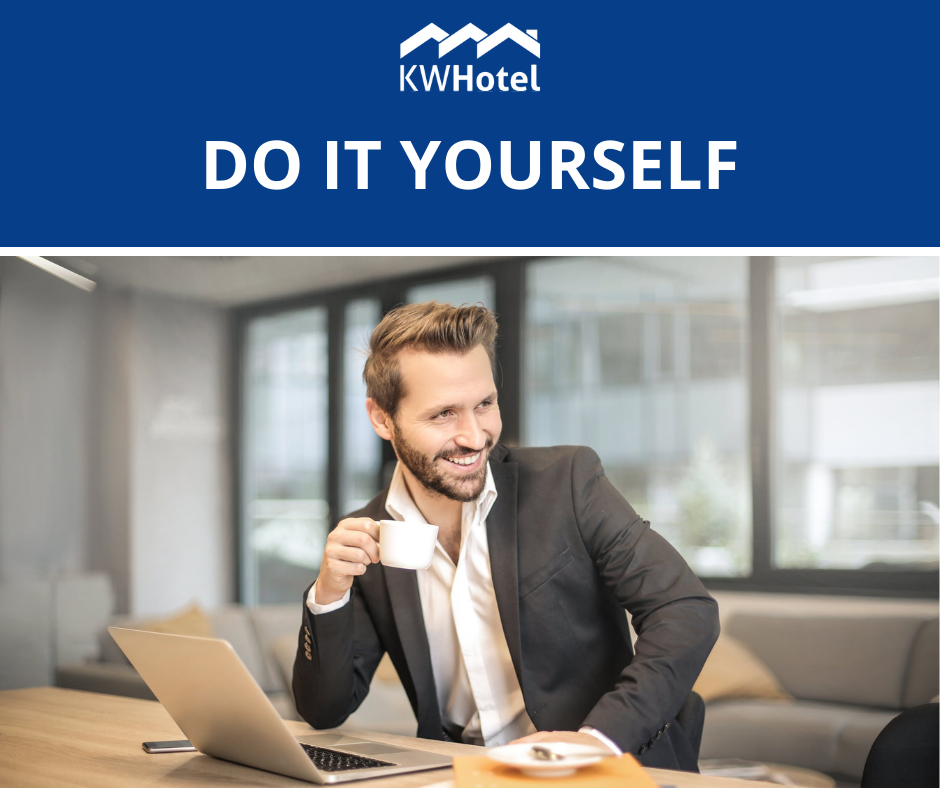 1. Free Help Center – dozens of manuals and frequently asked questions
It's definitely the most important (and free!) tool for every KWHotelier. You can find the following information there:
✅ Dozens of detailed instructions and articles for all KWHotel modules
✅ Information about the latest KWHotel updates
HERE YOU CAN GO TO HELP CENTER >>>



2. Official YouTube channel – your source of KWHotel video manuals
If you prefer video content, I invite you to our YouTube channel. There you will find thematically divided instructions from various KWHotel modules.
We'll be adding more content soon, so feel free to subscribe now!
HERE YOU CAN VISIT OUR YOUTUBE CHANNEL >>>



3. Blog – the latest news and fascinating articles about KWHotel's features
Do you want to be up to date with our activities? In addition to following our channel on Facebook and Twitter, I recommend you visiting the blog. We often publish various upcoming feature previews or describe the most interesting ways to make your hotel work much easier.
HERE YOU CAN OPEN OUR BLOG'S MAIN PAGE >>>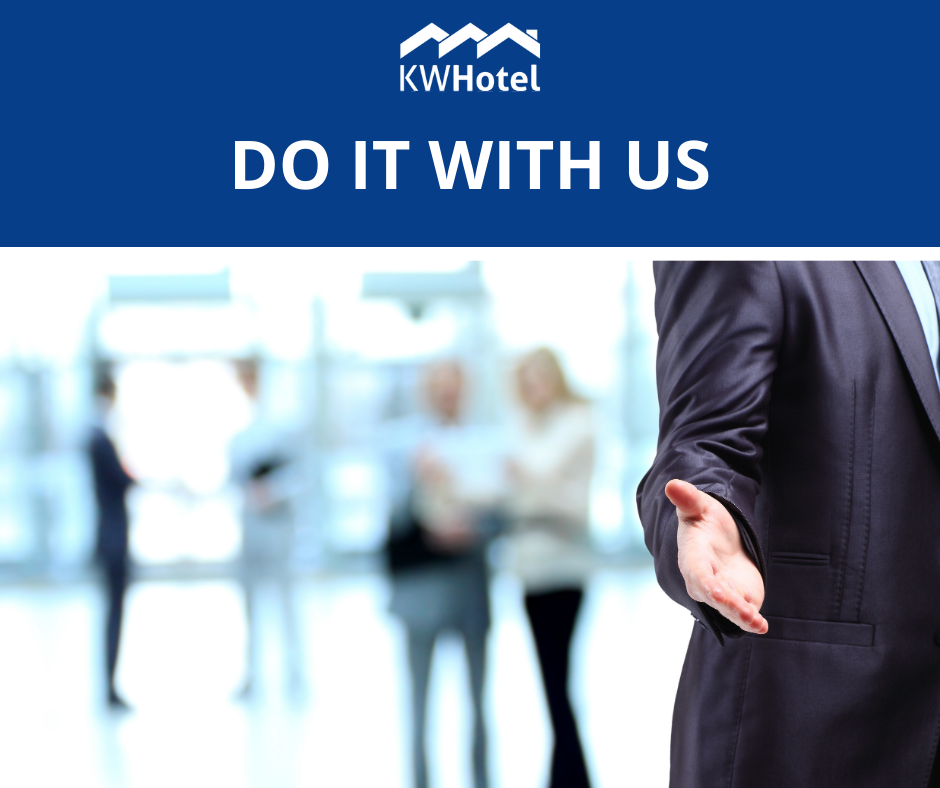 4. Complete KWHotel online training + adjusting configuration to your facility
KWHotel training is definitely one of the most popular services in our portfolio. Imagine that during my 8 years of work here, I saw at least hundreds of training requests.
Moreover, this service will work both for hotels that are just starting their adventure with KWHotel and for long-term veterans of KWHotel who want to "catch up" with the latest improvements and solutions that we have added to the program..
Why KWHotel trainings are so popular?
✅ You can easily train several employees at the same time. Think just how much time you save by not having to organize separate training sessions. In addition, your team will bond together and learn how to cooperate which is essential for good guest service

✅ Our trainer will help you adjust KWHotel to the requirements of your facility. Every hotel, apartment and hostel has a different set of rules and it's crucial to recreate them at the beginning of your adventure with the program
✅ It's a great way of finding missing processes and possible improvements. Our trainers often told me about sessions with KWHotel veterans, who suddenly discovered features that could drastically improve their front desk service
HERE YOU CAN REQUEST A TRAINING >>>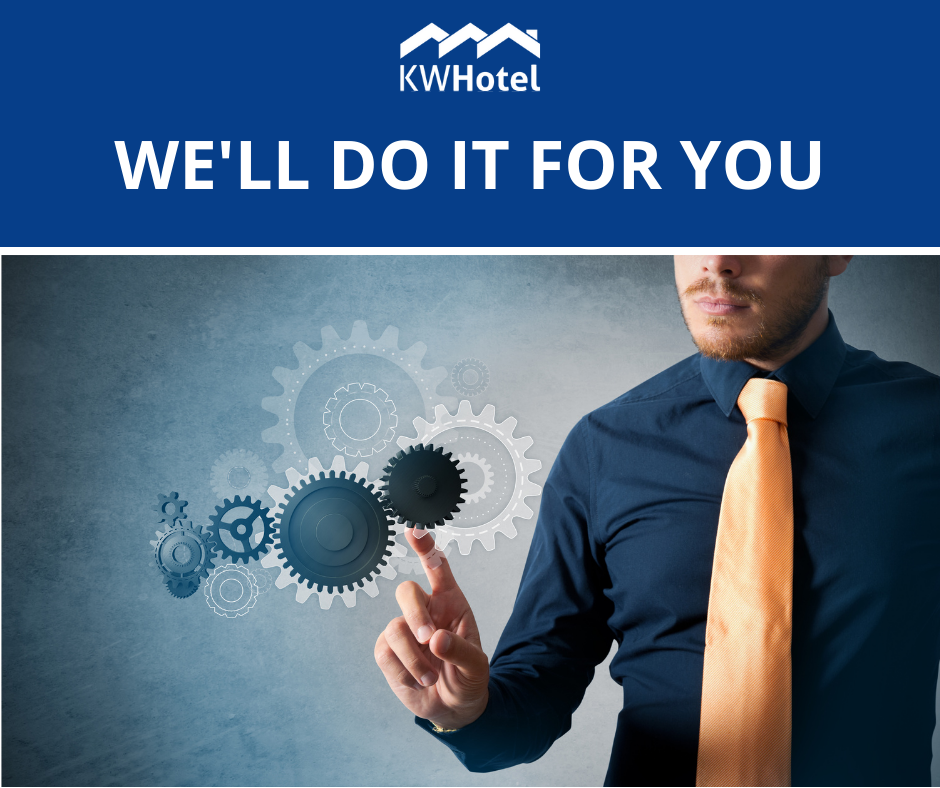 5. Consultation with KWHotel expert – we will configure everything for you!
Have you ever been struck with a great idea on how to optimize your work in KWHotel but had no idea how to implement it?
In such case, you can receive professional assistance from our technicians.

Just schedule an online meeting and explain to our specialist what result would you like to achieve.
My personal experience shows that online consultation with our technicians:
✅ Often saved hoteliers dozens of hours that could be wasted on trying to implement the idea themselves
✅ Helped to reinvent the old and dusty hotel procedure and transform it into a fully automated process
✅ Frequently helped hoteliers to discover completely new solutions and features they didn't know about before

So, if you feel that with certain hotel processes you bang your head against the wall, it's worth giving our technicians a shot.