Expedia – client instructions
Do you have any questions regarding KWHotel functions or development?
>>>Ask them here

1. How to connect KWHotel to my Expedia account?
1. Purchase the synchronization with OTA module. You can do it either via your Customer Panel or by contacting our Team. In case you already connect to one of our partners (i.e. Booking.com), an additional channel must be purchased instead.
2. Make sure that your current KWHotel version is at least 0.47.141.
a. If you are using one of the previous releases of KWHotel 0.47, it is required to update it to BETA version first. Password required for that process can be obtained by contacting our Support Team via email or phone.
b. If you are using KWHotel 0.44 or 0.46 version, please send us an email, requesting a free update to the higher version.

3. Use the "Contact Expedia Support" function to contact Expedia and inform them of your interest in a connection with KWHotel. You will also need to request your EQC information, which is required to synchronize.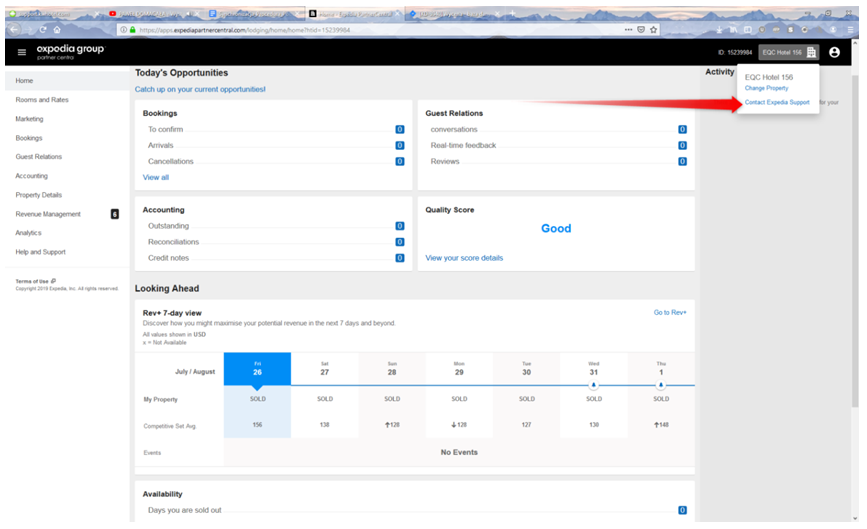 4. Check which rate plan model is supported by your property.
Connection may either support prices per person or full room price.

5. Prepare KWHotel for synchronization, using the following manual.

6. Schedule a remote session with KWHotel Technician. To do so, use a link received upon purchasing the synchronization with OTA module.

7. Your Expedia account was successfuly synchronized with KWHotel. Congratulations!
If you have any questions, feel free to contact us here!