Hotel automation solutions – crucial tools
29.01.2020
Szymon Cyrzyk
,
Market Researcher
You will read this article in 5 minutes.
Hotel automation solutions – how are they used on a daily basis?
Hotel automation solutions are one of the most efficient directions for properties that want to maintain their position on the market and minimize costs. Hoteliers are slowly but surely beginning to understand that automation is the future. Some are just taking their first steps. Others have been using such options for a long time. We are already in the era of partially automated activities. They facilitate the work of receptionists at individual stages of guest service.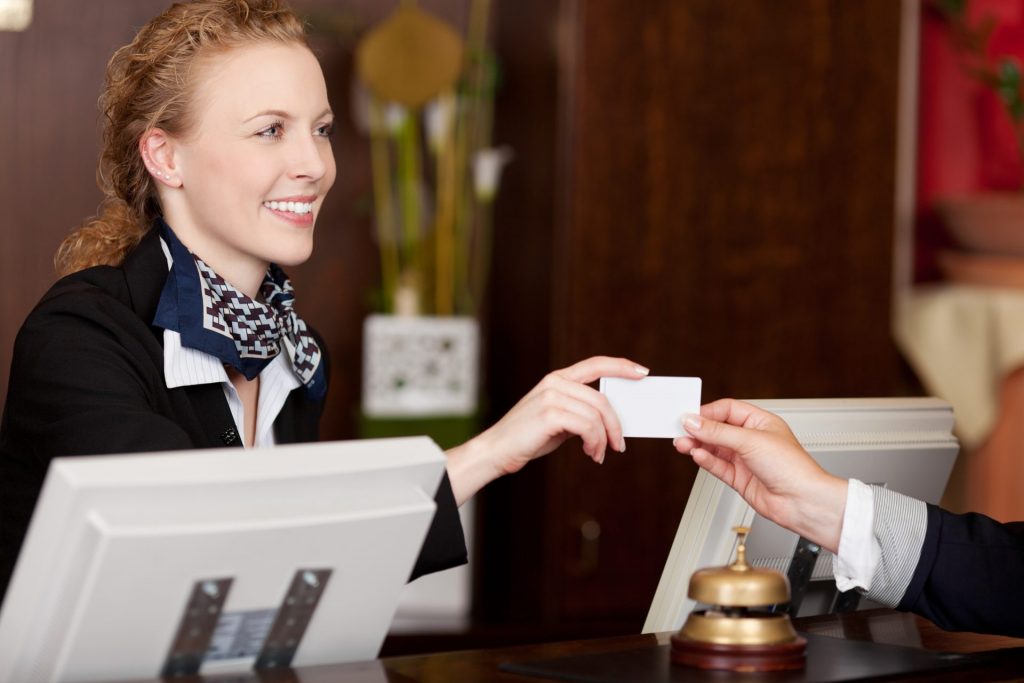 We all agree that technological progress has entered our lives for good. Dynamically changing trends require developers of modern solutions to enter completely new industries. The gradually expanding market is being filled with more and more inventive devices and apps. Competitiveness leads to decreasing prices of work automation solutions. As a result, even businesses with a shorter budget can decide on them.
What does channel manager have to do with automation?
PMS (Property Management Software) programs, in their basic versions, usually offer the possibility of obtaining direct synchronization with online booking portals. It is one of the partial hotel automation solutions. Operating online booking portals no longer requires constant surveillance by the reception. The employee no longer needs to remember about entering reservation into the PMS booking schedule. Thus, the risk of overbooking is minimized.
If the hotel publishes its offer on several online booking portals, the hotel manager may decide for a channel manager. It is a tool for automatic management of multiple sales channels in the facility. It also supervises the process of rates, availability and reservations exchange between the PMS system and portals. You can read more about effective distribution management in sales channels in this article created by our partner YieldPlanet.
KWHotel helps to allocate your bookings to the most optimal rooms on the schedule. When the reservation is paid in full or in part, the guest receives a confirmation to the e-mail address he provided. He also receives a booking confirmation along with a reservation number to provide upon the arrival.
Return on investment
Despite the commission costs associated with listing your offer in the online booking portals, such reservation management is extremely effective. Not only because of the automated work assistance. It also gives you a possibility to distinguish your offer from the competition. This way, the commission costs are quickly covered by revenue from an increased number of reservations.
Guest communication is another aspect that can now take place without our involvement – at least to some degree. Hotel automation solutions for sending notifications have been available for some time. They eliminate the need to manually send booking information to individual guests. Frequently, we hear about the possibilities of implementing chatbots on the hotel websites. Chatbots would answer the guest's questions and effectively guide him through the initial stage of service, giving the impression of talking with a real person.
Are there any stationary hotel automation solutions?
Until now, we have discussed automation mainly at the initial reservation stage. In this paragraph, we go one step further. Let's see what devices and solutions can automate your front desk during the later stages of guest service.
KWHotel is one of the programs that allow the effective integration of individual reception components and even seemingly unrelated environments. Such integration is possible thanks to the so-called API (application programming interface). How does it work? In the case of network solutions, KWHotel Pro provides an encrypted network interface that contains the information necessary for each individual tool to operate.
External devices such as hotel locks, payment terminals and even motion sensors can, thanks to the API, quickly transfer necessary data to each other. As hotel software gathers information in one place, it naturally becomes a real command centre.
Automated reception thanks to hotel kiosks
The full spectrum of hotel automation solutions can be observed in the form of self-service kiosks. These devices are becoming increasingly common, allowing guests to complete their check-in without the front desk assistance. Clear and simple messages make checking-in simple and instant.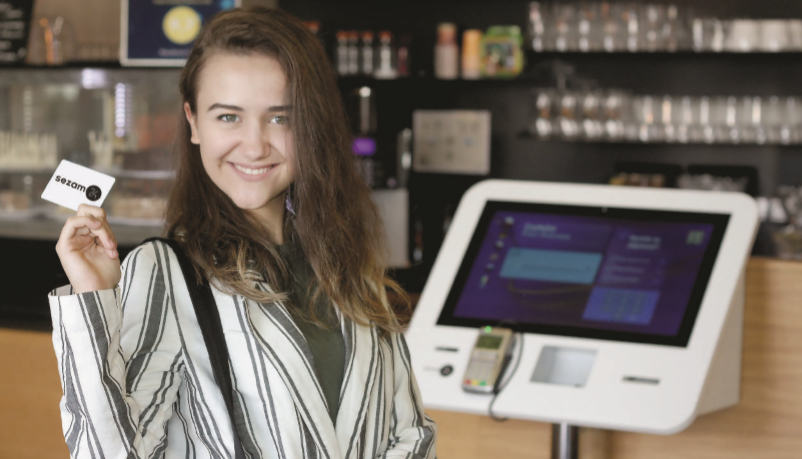 The popularity of self-service solutions among consumers was researched by Business Insider Poland. The portal managed to find out that at this point, even despite the comparable length of queues, as many as 30% of people choose self-service options.
More on that can be found here >>>
We are receiving an increasing number of queries from the owners of aparthotels for hotel automation solutions such as kiosks. By deciding to set up an automated reception in a property, they can minimize the costs associated with employing a person whose only task is to give keys to guests and show the way to the room. Given the current problems with finding qualified staff to work at the reception, kiosks are becoming a real alternative to having to hire staff. Soon kiosks may become a common phenomenon in the hotel industry.
How the self-check-in kiosk can assist your front desk?
The processes in which reception can be assisted with or replaced by a self-check-in kiosk certainly deserves a separate article.
Soon, our offer will expand with the Sezam24 kiosk synchronization. According to the Sezam24 developer, their automated reception offers the following features:
Downloading guest data from the hotel software
Support for over 42 languages
Integration with hotel locks systems
Verifying reservation by number
Scanning ID documents
Automatic sending of kiosk operating instructions
ID verification with electronic signature
Programming and issuing a room access card
Accepting payments for accommodation
Possibility to program a new card in case it was lost
As you can see, the number of features offered by the self-check-in kiosk effectively competes with the need to hire staff. Especially that the appearance of the devices can be freely adapted to the needs of the property.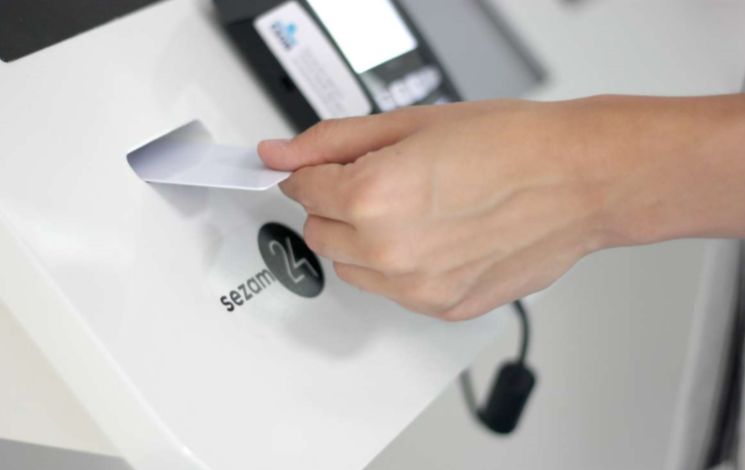 Hotel automation solutions – summary
Hotel automation solutions are a very broad topic, which is fueled more and more with access to new technologies. Customers are more likely to use self-service solutions due to time savings and greater flexibility.
How does work automation look like in your facilities? Are you eager to deploy modern solutions or do you prefer to use proven and reliable methods?