The center of your hotel operations.
All-in-one property management system for hospitality sector
Use it on a single or multiple workstations
Expand your program only with the features you need
Plan your strategy with detailed reports
Only a few years ago, the popular method of running the accommodation facility was the "pencil and paper" one. Although effective, it requires a huge amount of time to function properly. Not to mention it does not guarantee quick access to currently searched information.
With our property management system, this method becomes a remnant of the past. Your data is stored in one convenient place. It doesn't matter if you are looking for a particular reservation or you want to create an annual report.
KWHotel desktop is designed for Windows operating system. However, we can propose you a way to emulate it on Mac computers.

---
Easily readable schedule
Our calendar gives you a quick access to your reservations. Color-coded statuses allow to immediately determine the status of a given stay.
---
Effective reservations management
It takes only 30 seconds to save your booking on a calendar. You can return to it at any time and enter additional information.
Assign goods, meals and services. Send reservation confirmations and issue accounting documents. Our property management system gives you full control over the stays of your guests.
---
Your Front Desk equipped with meaningful data
Dashboard module was designed to make your Front Desk work with maximum efficiency. Within a single window we have included every piece of data useful for a receptionist, such as list of arrivals, departures, occupancies and no-shows.
---
Customers management - simple and secure
Property management system stores your customers' data in one convenient place. Starting from the personal dossier, through the booking history and ending with issued invoices.

Proper room base means faster customer service
The process of creating a room base in KWHotel requires minimum time investment. Proper configuration can significantly improve your service.

Logbook - automatic record of your reservations
Logbook is one of the basic tools in hotelier's work. With KWHotel, you do not have to complete it yourself – each reservation is recorded automatically.

Flexible accounting documents and reports
Our property management system supports all major accounting documents and payment methods. Documents can be issued in many currencies and with different numbers.

Shape your own pricing policy and upload it online
A well-designed price offer is one of the most important factors in acquiring a client. With KWHotel, you can prepare even the most advanced pricing policy.

Plan your next moves with detailed statistics
Knowing the condition of your business is the key to success. Reports generated in our property management system allow you to precisely indicate points that require attention.

Grant your employees a safe access to data
The security of your data is essential. With the Users module you may assign specific permissions to each employee individually.
Never forget about important events in your hotel
We have developed a reminders module, so that your receptionists will never miss awakening the guest or staff meeting.

Your KWHotel always up to date - for free
Our property management system is being constantly developed since 2009. Functionality updates are available for free.

Focus on what is truly important. Automate the rest.
With KWHotel, you no longer have to spend time preparing reports or sending correspondence to guests. Let the program do it automatically for you.

Enhance your software only with functions you need
The modular construction of KWHotel means that you only buy those functions that will actually benefit your property.
Use a rich knowledge base to take full advantage of KWHotel
Our Team constantly creates new instructions and audiovisual content. Thanks to this, program configuration goes smoothly, and you may focus entirely on your business.

Smooth information flow between Front Desk and hotel restaurant
Serving meals to your guests?  KWHotel will allow you to generate a special report for the restaurant. Your employees will know exactly how many meals to prepare and at what time.
Work offline if your Internet connection is not reliable
KWHotel Standard version can be used offline to prevent you from any unexpected connection losses. Similar approach can be applied to the Pro version – it may be installed on a local server, allowing you to link multiple workstations within a Local Area Network.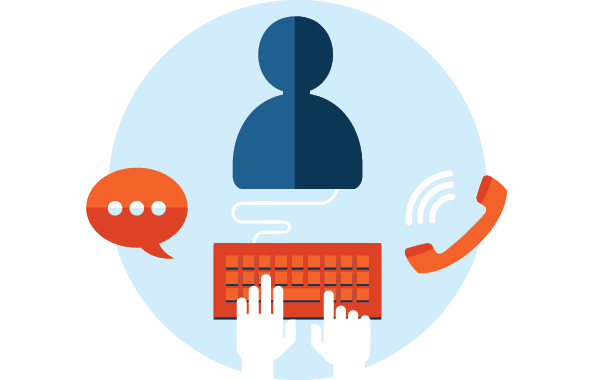 All-in-one solution for your facility
KWHotel property management system is all about flexibility. It doesn't matter whether you run a hotel, hostel or rent apartments – our program can be adapted to the requirements of any hospitality branch.
---
If your business has higher needs... These modules and synchronizations will further automate your work!
"I am very satisfied with KWHotel and highly recommend it to people in the hotel industry"
Ledra Maleme Hotel
"We are proudly working with KWHotel Pro for 4 years now, and we really enjoy the reactivity of the team. What we like the most is the ability to send custom booking confirmation, to safely store of our client informations, the easily customising interface and the online database. Continue your good job team ! "
Sylvain Neuenschwander, owner of Les Toits du Monde, Quebec, Canada.
Les Toits du Monde
"We found the KWHotel front desk system the most versatile, easy to use and ideal system we`ve used in a long time. We are delighted to learn that they have now made it possible to synchronise with the OTAs"
Alexandra Hotel
"With KWHotel, reservations are so easy to follow. It made our business a lot easier.
This is exactly what we were looking for and the online support is very good; 2 years of good cooperation already!"
Vila Surya
"KWHotel is a very helpful software for managing hotel.
We are members of the team the last 3 years and we are very happy with our experience with the KWHotel and all the team. They are very polite with us, very patient with our questions and finally very helpful.
Thank you KWHotel team."
Eliza Hotel
"Since the beginning of cooperation with KWHotel, the speed of our work has increased significantly. Previously, we scheduled reservations only on a sheet of paper. Now the hotel booking process is better organized and much faster after the implementation of KWHotel. Also, I am very grateful for the helpful support team"
Hotel Ruza
Faq
Frequently Asked Questions
Order KWHotel solutions
Define your package
In our store you can select only the solutions your business really needs. No need to buy the whole package
Go to store